Curious why dishwashers don't include power cords.
This article is about the confusion surrounding the absence of a power cord when purchasing a dishwasher.
The reason is that manufacturers leave the power cord installation to the user, as electrical codes and regulations vary across regions. Also, most dishwashers should be hardwired to the home circuit.
Discover the ins and outs of connecting your dishwasher to a power source in this informative guide. Dive in for detailed instructions and insights.
Do Dishwashers Come With Power Cords?
No. Dishwashers do not come with power cords.
Like any other appliance at home, Dishwashers need to be connected to a power outlet. For this reason, you will need a power cord and cable wires which transfer current to the dishwasher. As a new dishwasher owner, you might wonder why it does not have a power cord attached and how you will connect it to a power source.
A dishwasher from the factory does not have a power cord attached to it. However, most dishwashers will come with separate wires that can be connected to the panel box of the dishwasher.
According to the National Electrical Code, a dishwasher should be hardwired into the home circuit. This is because it is a high-voltage appliance, and you don't need to move the dishwasher often. 
Some kitchens, especially rental apartments, don't have enough space to fit all kitchen appliances. You might be forced to put the dishwasher in the laundry room. Since you will be sharing one outlet with a washing machine, hardwiring the dishwasher is not an option. 
You need a plugin cord with three prongs if you cannot hardwire a dishwasher into a socket. 
Connecting an electric cable to a dishwasher is not complicated and will be decided later in this article. 
When choosing an electric cable, you should consider several factors discussed below. 
You cannot interchange dishwasher electrical cords: Before buying an electrical code, ensure the code is designed specifically for a dishwasher. Dishwashers can either be 110 or 220 V and 25-20 Amps. 
When buying a dishwasher electrical code, ensure it accommodates the required current to power it. Most manufacturers will indicate what electrical cables you need for your dishwasher. 
You cannot use a microwave electrical cable in a dishwasher. 
Hardwiring a dishwasher into the primary circuit will likely cost too much. You might need to remodel your kitchen and update your wirings so that you can install your dishwasher. 
If you don't have the financial capability to hardwire a dishwasher, you should consider buying a plugin power cable. Plugin power cords are directly plugged into a power outlet below the kitchen sink. The plugin electrical cord should have the requirements outlined by NEC.
Situations might force you to install your dishwasher further from the kitchen sink. You might find the right electrical cable size that reaches the power outlet below the kitchen sink. 
However, you should avoid hardwiring a dishwasher far from the kitchen sink. The electric cables might trip someone and cause death or home fires. However, you can hardwire the dishwasher if you conceal the electrical wires with coatings or a sheet. 
I would recommend you buy a plugin power cable. Then, if you don't use the dishwasher often, you can unplug the line from the socket when not in use. 
Manufacturers don't connect a power cord to your dishwasher because they are unaware of your plumbing style, kitchen layout, and the type of power outlet your kitchen has. They, however, provide you with high-quality electrical cables that are compatible with your dishwasher. 
If you cannot use the provided power cable, you can find a suitable electrical cable for your dishwasher. 
Does the LG Dishwasher Come with a Power Cord?
LG dishwasher does not come with a connected power cord. However, you are provided with the right electrical cables inside the box at the front. 
You can use the wires provided to connect the dishwasher to the power outlet. For example, if you replace the old dishwasher with an LG, but similar cables can power the dishwashers, you can use the available line to connect the dishwasher. However, the wires should be in the best condition; otherwise, your dishwasher risk causing a fire. 
Do All Dishwashers Come with a Plug?
Most dishwashers come with a separate set of electrical wires. Connecting the cables to the dishwasher and the power outlets in the kitchen is not complicated. However, it would be best if you avoided DIYing electrical projects. Electrical connections follow the specific trail of rules provided by the National Electrical Codes and local codes.
If the provided power cables are not helpful, you can get suitable power cords in stores. However, you should still consult with an electrician before buying the wrong type of wires. 
Are Our New Dishwashers Hardwired or Plugins?
The modern kitchen comes with complete installation support for any appliance in the kitchen. Some kitchens have GFCI and AFCI protectors for a dishwasher on the outlet. 
 Since most connections are made for you, you can plug the dishwasher directly into your power outlet. 
Where is the Power Cord on a Dishwasher?
A dishwasher comes with a separate power cord in the front box. You can connect the power cords to the dishwasher from a junction box at the back. And to the outlet below the kitchen sink using these simple steps.
You can hardwire or plug the dishwasher directly into your power outlet. 
Are Dishwasher Power Cords Universal?
Universal means you can use any power cord for any appliance. This is further from the truth. Dishwashers use a specific type of power cord. The cables you buy should manage to carry the required voltage and amps to power a dishwasher. 
Using cables not meant for a dishwasher might lead to short circuits, leading to fires. 
What Type of Power Cord Do I Need for a Dishwasher?
If you consider not using the provided power cords, you can still find ideal cables. 
Ensure you know the specification of your dishwasher before buying a power cord. Most dishwashers are 110 V or 220 V and 15-20 amps. When looking for wires, check if they are compatible with your dishwasher. 
It would be best if you also bought high-quality, insulated power cables. Weak lines can damage your dishwasher and cause fires. 
To prevent fire caused by dishwashers, use cables with three prongs. First, the green wire is responsible for the earthling. 
How to Connect the Power Cord to the Dishwasher?
Connecting a power cord to a dishwasher is not a complicated process. You can use this video to connect your dishwasher to a power outlet if you have little electrical knowledge. 
Materials and tools 
Screwdriver
Screws
Power cord
User manual
If you replace your dishwasher with a new one, you might not need many tools and connections. However, for a new dishwasher, you might need to do more. 
Ensure your dishwasher is not connected to a water supply or drain when doing electrical projects. 
Check if your power outlet is protected with GGCI and AFCI. 
At the back of the dishwasher, you will find a panel door. Open the panel door using a screwdriver to access the junction box. 
Inside the box is where the wire connections are made. 
Connect the black, white, and green wires to the plugs available in the box. 
Close the box after ensuring the connections are secure and return the panel door. 
If your power cord has a plugin, you can directly connect it to your kitchen outlet. 
Although the connection is straightforward, I advise you to hire a qualified electrician for connections. 
Conclusion
Dishwasher manufacturers allow you to install your dishwasher according to your circumstance. For instance, you cannot hardwire a dishwasher if you install it in your laundry room. 
You will get an electrical cable that can be used for connections in the box at the front of a dishwasher.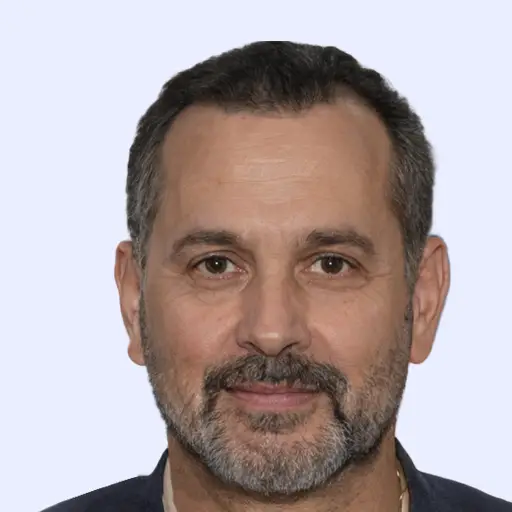 James is an organic fertilizer professional who owns a successful organic fertilizer company in new jersey. He is an expert in waste management in both houses and community cases. In his free time, he loves to write about his experiences in the field.