You may be wondering: Do I need a dishwasher installation kit? How much does it cost to buy a dishwasher installation kit? What parts do I need to install a dishwasher?
Save yourself from installation hazards and discover the key to a hassle-free dishwasher installation. Ensure a smooth installation by determining whether a dishwasher installation kit is necessary.
Yes, you need a dishwasher installation kit to simplify the process and ensure proper connections. It is typically recommended to have the right tools with you always.
Read on to explore the importance of a dishwasher installation kit, its components, and how it simplifies the installation process for DIYers and professionals alike.
Let us take a look at these questions. Hopefully, you'll find the information you're looking for! After all, having the right tools and knowledge is crucial to the success of any project. Make sure to share the love with other DIYers.
Do I Need to Buy an Installation Kit for a Dishwasher?
Buying an installation kit may be the best option if you're looking to install your new dishwasher. This kit contains all the tools and parts needed to install your new dishwasher, including screws, hoses, and fittings.
It's also a better choice because buying the parts individually can be stressful and cost you more money. Also, forgetting certain items is easy so you might become frustrated later.
You can also purchase mounting plates to fit underneath your countertop top. If you're unsure, you can always look online for mounting plates.
How Much Does It Cost for a Dishwasher Installation Kit?
The price for a dishwasher installation kit may vary based on size and type. Typically, a standard-sized model requires only minor adjustments, but oversized dishwashers often require additional wiring and plumbing. 
These larger models can typically wash sixteen people's place settings. These dishwashers can increase the installation price by $450 to $1800. If you want an oversized dishwasher, consider whether it is worth it.
Note that the installation process varies from complex to simple, depending on your needs. The price of your dishwasher installation is influenced by its size, including its height, width, and depth. 
What Parts Do I Need to Install the Dishwasher?
When you buy a new dishwasher, you may be able to purchase all of the parts you need, but buying these parts individually can be more expensive and stressful. A good installation kit will include all of the necessary components for installation.
What Do I Need to Do Before Installing a Dishwasher?
Before installing a dishwasher, there are a few things you need to do.
To begin with, you need to find the nearest source of hot water, which will likely be the hot water supply under the sink.
Once you've located this source, you need to connect the sink and dishwasher with an angle stop valve, a vertical outlet for the faucet, and a horizontal outlet for the dishwasher. 
You can purchase a long braided wire hose from a home center, plumbing supply house, or hardware store. Also, drill a hole in the cabinet to route the hose through.
Next, make sure to set up a clean work area. Place a piece of cardboard or paper on the floor before starting the installation process. Before installing the dishwasher, make sure that its level is appropriately positioned. You should also connect the dishwasher outlet hose to the cabinet with a loop.
Next, prepare the cabinet for the new appliance. Depending on your type of countertop, you may have to install a side-mount dishwasher to avoid a gap. This method is better suited for countertops with more than a quarter-inch gap. 
If the countertop is granite, you can choose a side-mount installation kit. After installing the dishwasher, you should align the brackets and run the drain hose and water supply lines. Once you've completed this, you can carefully push the dishwasher into the cabinet.
Can a Normal Person Install a Dishwasher?
If you have experience in plumbing and electrical work, you can install your dishwasher yourself. However, call a professional if you're unsure of the process. Many dishwashers are wired directly to the circuit breaker panel. 
If you're unsure how to connect the power lines, call a professional. Otherwise, you can follow this step-by-step installation guide to help you.
Step 1: Shut off the power to the house at the breaker panel. Make sure that all water valves under the sink are closed. 
Step 2: Next, remove the cabinet doors underneath the sink. You will need to open a faucet to drain any standing water. 
Step 3: Disconnect the electrical supply wires. You can do this by disconnecting them from the box beside the dishwasher.
Step 4: Once you've decided on the dishwasher's dimensions, you must drill holes in the wall for the drain and water lines. 
Step 5: After drilling holes and connecting them, reconnect the cabinet to the dishwasher. Make sure to use a plier to attach the 90-degree connector. Ensure the dishwasher is level and you don't bump into any other objects or walls during installation.
Can You Install a Dishwasher Without a Plumber?
Yes! You can install a dishwasher without a plumber, but power connection is tricky for non-electrician DIYers. It is necessary to hard-wire the dishwasher using an NM circuit cable or plug the dishwasher into a wall outlet. 
In the latter case, you may need a new circuit. Using GFCI protection will also ensure your dishwasher is protected from electricity surges. So, how do you install a dishwasher without a plumber? Here are some helpful tips for doing it yourself.
Before installing a dishwasher yourself, it is best to read the installation manual carefully. Ensure you understand the step-by-step procedure and have the appropriate materials. Read the manual carefully and follow the instructions as closely as possible. Do not forget to check the instructions carefully for any mistakes or mishaps.
Before attempting to install a new dishwasher, it is also necessary to understand how the water supply line works. The water supply line is typically braided copper or stainless steel. When hooking up a new dishwasher, ensure the copper line is tight and free of bends or cracks.
If the copper line has already split or disintegrated, you must replace it. Flexible stainless steel liners are a suitable replacement. You can buy them at a hardware store or home center. Be sure to buy enough length of hose and the fittings that match your old line.
Conclusion
Check reviews to buy the best dishwasher installation kit for the job. This way, you can ensure you get what you paid for.  
In addition, you'll have the peace of mind that you'll have the highest quality dishwasher installation kit in the home.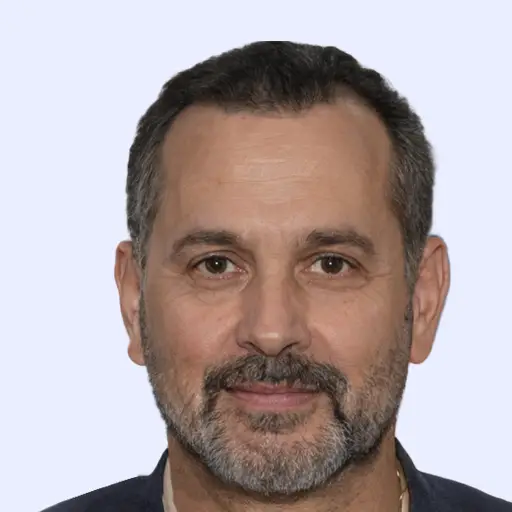 James is an organic fertilizer professional who owns a successful organic fertilizer company in new jersey. He is an expert in waste management in both houses and community cases. In his free time, he loves to write about his experiences in the field.