Are you considering renovating your bathroom or kitchen and feeling dizzy by the prices of faucets? But would you like to buy a cheap, low-quality one? Who would like to?
The faucets' cost can be a pain for many homeowners, especially those on a budget. But have you ever wondered why faucets are so expensive in the first place?
Well, the direct answer is that faucets are costly because they are made of high-quality materials embedding precision engineering, which adds to the production cost. The interior design products are a bit more pricey than regular household items.
However, understanding the underlying factors contributing to the high cost of faucets will satisfy your curiosity and help you make informed decisions when purchasing one.
So, let's find out deeper into this topic and explore the reasons behind the expensive price tag of faucets.
Why Are Faucets So Expensive?
Choosing suitable faucets is a challenging task. With various materials, designs, finishes, and prices, different kinds of faucets are available.
Below is an insight into the reasons why faucets are so expensive. So, let's get down to the business:
Material
The material is the most crucial factor to consider when choosing a faucet. The material is everything as it has to withstand pressure, and thus, all those faucets that use high-end materials are expensive. The best material faucet may be higher than $100 and are not prone to cracking, leaking, or wearing down over time. Bronze, brass, and copper also don't rust easily and thus are expensive because they can stay longer.
Design and Finish
Appealing designs and finishes have a significant impact on the faucets' prices. It is of the latest design or model so that the manufacturers might inflate its perceived price.
The custom design faucets are hand-sketched or handcrafted, impacting their price. The custom-designed faucets have handcrafted and engraved marks and are usually priced at over $500. At the same time, faucets purchased from hardware stores have the same solid finish with little differentiation from their competitors.
The finish is also crucial. The lighter and low-grade finish often gets damaged soon and needs a quick fix. Also, a low and thin finish begins to fade after 2-3 years as the water stains become visible. As a whole, faucets with expensive designs and finishes include sturdier material and hence are a bit pricey.
Functionality
It is another reason why faucets are a bit expensive. A cheap faucet doesn't have the extra abilities and features people usually look for in the taps. A faucet that has a sleek design and added functionalities is quite expensive.
For all these reasons, faucets cause more than the decided money.
Is It Worth Buying an Expensive Faucet?
Every homeowner sometimes feels the need to replace their bathroom or kitchen faucets. Considering the immense daily use of these tools, picking the best one that meets all your criteria is vital. A low price faucets must be replaced multiple times a year, whereas expensive faucets last for a long time. Moreover, the cheaply priced faucets come with less precise temperature adjustments that even result in other issues. Also, the finishes on a cheap faucet tend to wear out quickly.
At the same time, top-quality or expensive faucets are durable and last longer. Thus, buying a costly faucet is worth it.
How Much Should You Spend on Faucet?
Before buying a kitchen or bathroom faucet, set a budget. You can spend at least $65 on a bathroom faucet and $100 on a kitchen faucet. You can get a good tap at a low price, but its quality and reliability aren't guaranteed. When you pay more for faucets, you pay for extra features like design, finishes, and durability.
Things You Should Look For in a Faucet
Picking the best faucets that fit your needs and budget is quite challenging. The variety of styles, materials, and designs might greatly confuse you. Below are the five most crucial things to consider when choosing a faucet for your bathroom or kitchen.
Choose a faucet with ceramic value if you don't want to use one that drips. Faucets with ceramic value are of the same price as other faucets.
Faucet spouts vary significantly. It's better to watch out for the spout height and reach. Don't choose a tall spout if your shelf is above the sink. Similarly, a bathroom faucet with a short reach causes you to slop water behind the tap when you wash your hands. So, choose wisely.
A single-handle faucet is of more benefit. It is easy to handle and adjust, so; you should consider using them.
Also, don't forget to count the holes in your sink.
By keeping the criteria mentioned above, you'd buy the best faucets for your use.
What Is the Difference Between Expensive and Cheap Faucets?
The fundamental difference between expensive and cheap faucets is durability and longevity. The expensive faucets can last over ten years without causing leaks or significant maintenance issues. While on the other hand, cheap faucets are reliable because they don't use material manufacturing that can withstand pressure. Thus, after a few months of installation, they cause water leaks, and stains appear on its exterior.
Watch the following video and enhance your knowledge better to understand the difference between cheap and expensive faucets.
Different Types of Faucets?
There are various kinds of faucets available in the market. If you're buying them for the first time, you can probably buy the wrong faucets. To save you from this hassle below, we've compiled a list of different types of tap-ware, so have a look:
4-Inch Centerset Faucets
They are made for washbasins with three holes and consist of handles that are 4 inches apart. These faucets combine a spout and handle on a single base unit. At the same time, some taps might have two handles and are mounted on a 6-inch plate.
Single Hole Faucets
This type of faucet can either have single or two handles. With these faucets, you can use an optional plate if your sink has extra holes.
Vessel Faucets
These are taller faucets that are specially designed for a vessel sink. Such types of sinks are higher than others. The vessel faucets come with one yet multifunctional handle.
Wall-Mounted Faucets
Such faucets require a separate wall-mounted drain and valve for installation. These are bathroom faucets that require a long spout for extended reach. However, they don't work with basins that come with drilled holes.
Widespread Faucets 
These are bathroom faucets that work with three-hole basins. Besides this, they also have three separate pieces, a spout, and two handles. The gap between the handles often ranges from 6 to 16 inches.
The Bottom Line
The high prices of faucets are justified. If you want to install long-lasting faucets in your kitchen or bathroom, you should buy expensive faucets. The high prices are mainly because of the material, design, finishes, and functionality. Various types of faucets are available in the market, allowing you to choose according to your preference. A single faucet costs more than a dozen dollars, while a double faucet might cost you more than a hundred dozen dollars.
Decide which faucets have customization options and are a perfect match for your bathroom and kitchen.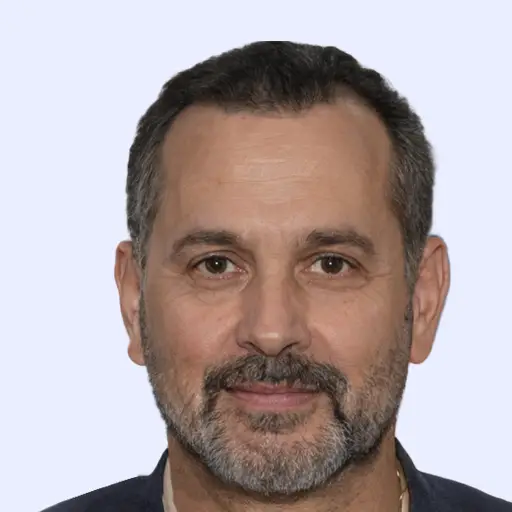 James is an organic fertilizer professional who owns a successful organic fertilizer company in new jersey. He is an expert in waste management in both houses and community cases. In his free time, he loves to write about his experiences in the field.