People have moved away from the conventional way of plugging their garbage disposal each time there's a need for it. The trend is wiring a switch above the countertops and connecting it to the disposal outlet to prevent the pipe from clogging. A wiring garbage disposal can be challenging, especially if you've never done it before. Also, it could be risky and complex because you will be working with electrical components. But here's the thing. You can wire your garbage disposal if you have the right tools and a little knowledge of electrical wiring. It includes knowing what size wire to use for garbage disposal. So keep reading to see the wire size recommended for wiring garbage disposal.
What Size Wire for Garbage Disposal?
The answer to the stress-free garbage disposal in your home is to wire your garbage disposal, and you will be amazed at how easy you can get rid of those leftovers and kitchen wastes out of your home. But to get this result, you should use the correct size wire for the garbage disposal. The recommended size wire for garbage disposal is a 14/2 NM cable for a dedicated 15AMP circuit. However, if your local law allows your garbage disposal and dishwasher to share a circuit, a 12/2 NMP wire is recommended for a 20 AMP circuit.
What Gauge Wire Should be Used for Garbage Disposal?
There are extension cords that are designed for garbage disposal. You will find these extension cords in different sizes, and depending on your circuit, you should buy a gauge wire for garbage disposal in the range of 14-20 NM. If you want a reliable wire gauge for your garbage disposal, buying a 16/3 wire gauge size is worth considering. And yes, a wire gauge between 3ft-6ft is also worth considering.
Does Garbage Disposal Need a 20 A Switch?
To avoid electrical mishaps, you need a switch that is compatible with the garage disposal. So you know, electrical equipment in the kitchen uses up a large number of electricity in the home, and a switch needs to be compatible with the load exerted on it. You need to read the Manufacturer's instructions to know which switch to use for your garbage disposal. In most cases, a manufacturer will recommend that you use a 15AMP switch or a 20AMP switch. Make sure to use what the circuit stated on the Manufacturer's guide.
Garbage Disposal Wiring Code
Although the National Electric Code does not need garbage disposal to have GFCI protection, having the basics of a garbage disposal wiring code will ensure the safety of lives and properties. If your garbage disposal and dishwasher share a circuit, provide that the lines connecting the two pieces of equipment are securely attached and not loose. The best way to wire garbage disposal is by handwriting the garbage disposal to an outlet via a grounded electric circuit.
Garbage Disposal Wire Clamp
What a garbage disposal wire clamp does is protect the garbage disposal wire connection when there's pulling on the plug. The garbage disposal wire clamp is a little material yet necessary in the wiring garbage disposal. It is easy to install but make sure it is securely attached to the garbage disposal.
Garbage Disposal Wiring Kits
Regardless of the cost of the garbage disposal wiring kits or the brand, a good wiring kit should contain a solid and quality cord, strain relief clamps, installation guide, and wire connectors. Above all, the garbage disposal wiring kits should be easy to install and easy to remove. You will find many models and sizes of garbage disposal wiring kits from different Manufacturers. The trick is to conduct your investigations, read customer reviews and compare garbage disposal wiring kits with each other before spending your hard-earned money on a particular one.
How to Hardwire Garbage Disposal?
A handwriting garbage disposal may appear complicated at first, but you can hardwire garbage disposal without any issues with a detailed guide. The step-by-step guide to the wire garbage disposal is given below. Check it out.
Unscrew and open the wiring compartment: Some garbage disposal come with a pre-installed power cord, while others do not. So depending on your garbage disposal, locate the wiring compartment lid and unscrew it to expose the wiring compartment.
Appropriately connect the wire: Okay, so the next step is to pull out and strip the end of the black and white wires in the wiring compartment. Then, proceed to connect the wires of the power cord and ensure that they are securely attached. The black and yellow wire in the electrical compartment should be connected to the black wire in the power cord. The white wire in the electrical compartment should be connected to the ripped wire in the power cord.
Replace the lid: Push the connected wires back into the garbage disposal electrical compartment and attach the lid using a screwdriver.
How to Wire a Garbage Disposal Switch and GFCI Outlet?
Because a gfci outlet works like a regular 120 V outlet, it makes sense to wire a garbage disposal switch and a GFCI outlet. Wiring a garbage disposal switch and gfci outlet are similar to hardwiring a garbage disposal. The only difference is that you will connect the bare wire to the green ground screw and the white wire to the silver life terminal. The black wire should be connected to the live brass terminal to get a perfect wiring job. Wiring a garbage disposal switch and gfci outlet sound easy, and sure it is.
Conclusion
When wiring garbage disposal, safety measures should be considered because if not properly done, a wiring garbage disposal can cause electrocution or a fire outbreak. Ensure that you get help from a handyman if you can't seem to find your way around wiring your garbage disposal. Our final word to you- stay safe when wiring your garage disposal and use the right wire gauge.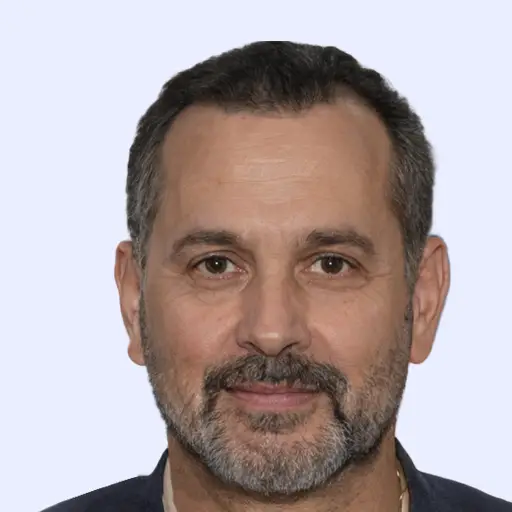 James is an organic fertilizer professional who owns a successful organic fertilizer company in new jersey. He is an expert in waste management in both houses and community cases. In his free time, he loves to write about his experiences in the field.
Was this article helpful?