Are you finding it difficult to organize waste in the kitchen and don't know where to put a garbage can inside? Because if you do so, you might be looking to find the best location for garbage can in kitchen. For that, you are warmly welcome if you have landed on this post. I know the struggle most household ladies deal with while managing the waste inside the kitchen. I will share some easy ideas to help you place the garbage can look at a prime location. 
So, leave the rest of whatever you are currently doing, and please keep pace with me till the end. I am here to share some easy ideas to help you place the trash at one of the significant locations in the kitchen. Let's cut it and start the real conversation!
Do You Need A Garbage Can For The Kitchen?
Well, who doesn't need a garbage can for the kitchen? Because the kitchen is inside your home where there will be too much waste rather than the rest of the kitchen. 
This waste is usually in the form of food waste, vegetable waste, and other organic plus non-organic waste. 
Therefore, we all need a trash bin inside the kitchen to keep all this waste organized and in the most suitable position. 
So, this thing with the trash bin is for sure. But just in case you are unsure which place will be taken by this bin, you should keep reading. 
What Is The Best Location For The Garbage Can In The Kitchen To Place?
Before you consider choosing any place suitable and best for the garbage can or tin inside the kitchen, you have to look deeply at your kitchen layout. 
Because only then would you be able to organize things accordingly and place that bin at the exact place where it should always be. 
In all situations, any idea kitchen layout usually has separate sections for all things. This includes the preparation, cooking, and all the cleaning zones separately designed for separate sections. Therefore, the Cleaning Zone is the best place for dedicating or placing a trash bin inside the kitchen. This place would be best for making recycling easier and disposal on the go. 
But even in cleaning, there are places where you should put a trash bin. 
Therefore, please look at one of the best places inside the kitchen to place the garbage bins. 
Location 1: Put The Recycling Bin Under The Countertop Of the Kitchen:
If you have a countertop inside your kitchen where the stove is placed, you can keep the trash bin under it. 
There, you will find a bunch of space underneath the kitchen counter which can easily accept that recycling bin or trash bin of yours. 
Besides, all the homes that have kitchen islands will be likely to take benefit from such type of location. 
At that point, when you have a garbage can placed inside the kitchen counter, throwing the peels of bananas, plastic wrappers, vegetable stuff, and the rest organic waste would be a lot easier. 
Besides, disposal of such a trash bin would also be easier if it had been placed inside the kitchen counter. 
Moreover, if you want to read about recycling bins, follow the All About Recycling Bin guide and get in depth information on that!
Location 2: Place The Garbage Bin Or Can Under The Sink:
If you have a kitchen, you would defiantly have a sink system integrated inside that kitchen which helps you clean your dishes.
One of the most prominent places one can find inside a kitchen. Therefore, if the place can be found, there shall be a sacred space beneath that sink that can be used for placing stuff like dustbins. 
Under the sink, placing a garbage can will be a good thing to do because it ensures easy disposal as well as an easy collection of the waste material in your kitchen. 
You can have this garbage bin organized and placed at that sink place. 
Location 3: Place Or Fix The Garbage Can In A Pull-Out Drawer:
When renovating our kitchen, we built many pull-out drawers inside it. These drawers are basically used for keeping all the stuff related to food items and unnecessary kitchen items. 
These items remain in the kitchen but are out of sight as nobody can see them. 
Therefore, a pull-out drawer is always the best place to consider for placing your trash bin, garbage bin, or recycling bin inside the kitchen. 
Because at that place, the bin will still stay organized and hidden. This means it will be out of sight as nobody can see it if any guest visits your kitchen. 
Just open that drawer and put whatever you need inside that recycling bin or trash bin. It will stay hidden but keep providing the necessary place to hold your kitchen waste. 
Besides, it doesn't matter if you only go for a trash bin organization option like this. Because there, a pull-out garbage receptacle would be better for the kitchen.
It will ensure extra storage and a comfortable walking space throughout your kitchen. 
Location 4: Place The Garbage Bin Or Trash Bin Beside The Sink Of The Kitchen:
Remember that option of garbage ban putting under the sink of your kitchen? Yes, you do! You must also place the garbage bin beside the kitchen sink. 
Always remember that under and beside the sink are two different places to consider. Therefore, a garbage bin can be placed beside the kitchen sink to throw the necessary kitchen waste and trash inside it. 
But always have this thing in your mind while keeping the garbage bin beside the sink as whenever any guest visits your kitchen, it may leave a bad impression on them. 
Therefore, to keep the spotless look of the kitchen maintained, you need to clean your garbage bin properly. 
Otherwise, they will consider that you are not good at organizing your home stuff. 
On top of that, another option is to place the garbage can, which shall come on the opposing side of the plumbing fixture. 
This is supposed to be a fairly good position for the kitchen keepers with very limited dimensions. 
It is totally recommended for those campers and the travel retailers who keep exploring the world. 
Location 5: Place The Garbage Bin In A Closet Inside Your Kitchen:
Can you find any separate closet inside your kitchen which is empty and of no use for now? 
Because if you can, you should use it for your trash ban or kitchen garbage bin. In that case, you can take the instance of placing or putting a trash can in a small closest which could be near to the refrigerator. 
This can be a great option to throw out all those single-use food wrappers, plastic bottles, packs, etc. 
Location 6: An Alternative To Kitchen Closet:
It has been observed that many homeowners or people obsessed with the right management of their homes do it nicely, even if it relates to the dustbin or garbage bin. 
They sometimes like or choose to install a small dolly. Or it could be a simple set of small wheels placed inside those kitchens closest to the trash bins. 
Such accessories work best in providing more mobility to the waste container. Plus, you have more benefits of moving, increasing the accessibility to access it and suits best to make it simple for most owners. 
In addition, such an organization or alternative also helps your guests get tips from you on this. 
Location 7: Placing The Garbage Can Outside Of The Kitchen:
Just in case you are not okay with placing or keeping a garbage can inside the kitchen, how would it be if you kept it outside? 
Of course, it is going to be a good thing for the people who like to deal with piles of trash daily. 
Take the example of all those commercial kitchen keepers or owners plus the large households that deal with a lot of waste daily. 
They usually have a large waste disposal container outside their kitchens or homes, ensuring that there shall be no problem with the garbage bin inside the kitchen. 
However, it is important to note that when you would place the trash bin outside the kitchen, it can be an invitation to pests as well as animals. 
But this problem can be covered by simply putting a cover on the trash can. 
So, these would be the dealings you have to deal with while keeping or putting the garbage can outside the kitchen. 
Where To Put Garbage Can In Small Kitchen?
The solution is very simple if you have a very small kitchen and don't know where to put or keep a garbage can in that kitchen. 
We all know that every small or large kitchen must have a sink. It is the place highly required in a kitchen to clean dishes and have them accessed at the same moment. 
You can keep the kitchen garbage can over if you find that sink space. This means your problems with placing a garbage can even inside a small kitchen be encountered, and you will be able to fix what you are struggling with. 
How To Hide A Garbage Can?
Simple as that. Put a garbage can in any drawer or closet and close the door. Ta-da, that garbage can will no longer be visible. 
This means you can just open the door and access that bin from there. Otherwise, it would always stay hidden in that closet or cabinet. 
Where To Store Garbage Cans Outside?
Outside the home or kitchen, there are many places where you can store garbage cans. These places are very significant ones. 
But if you need to know what those could be, please look at the following ones. 
On the street, just a few steps away from the cars.
In a collectively designed space, you can find all these cans at once. 
Space organized or allotted by the local govt or waste management agencies. 
And a couple of other places like that. 
Final Thoughts:
Conclusively, any location could be the best location for garbage can in kitchen if you find it appropriate and your heart agrees. It doesn't matter if you install it inside the kitchen counter, under the sink or cabinet, or anywhere else. If you are satisfied with your mind, there shall be no problem. So, after reading this guide, I believe you can find a couple of ways to manage or organize the garbage that can go inside the kitchen. Moreover, if you have some further queries, you may ask them through the comment box. 
Thanks for reading and staying here. Keep visiting for more stuff like this on recycling bins or waste bins. Have a big day!
Referencing:
Li, J., Zhu, J., Zhao, W., Chen, B., Yu, Y. and Yuan, M., 2015, October. Research progress on man–machine–environment system design of chinese space kitchen. In International Conference on Man-Machine-Environment System Engineering (pp. 713-720). Springer, Berlin, Heidelberg.
Ranasinghe, O.K. and Ariyaratne, T.R., 2009. Comparison of drying of mixed kitchen garbage under different drying conditions. Proceedings of the technical sessions, Institute of Physics, Sri Lanka, 25, pp.36-44.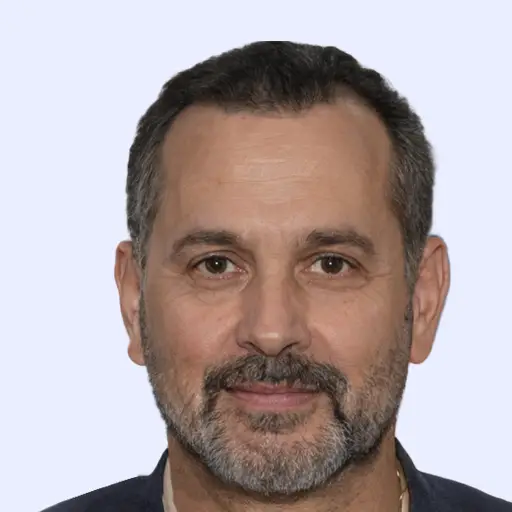 James is an organic fertilizer professional who owns a successful organic fertilizer company in new jersey. He is an expert in waste management in both houses and community cases. In his free time, he loves to write about his experiences in the field.