The most lightweight and low-quality garbage cans placed outside the home in a street, or elsewhere don't stay in their position when a storm hits your area. It spreads all the collected waste down the streets, causing a big problem for you. Therefore, you have to learn how to secure outdoor garbage can so that even if the wind is at its peak, it should not disturb that garbage bin placed outside your home.
 Please stick with me till the end, and I will share all the necessary things you can do to secure an outdoor garbage can if you have any outside. Let's get started without wasting time!
Why Do You Need To Secure An Outdoor Garbage Can?
In most areas of the United States Of America, people always have alarming situations regarding tornados, unexpected storms, and heavy winds. 
We all know that wind can be truly and brutally strong. It is powerful and capable of throwing all the stuff away. 
It can either knock down all those strong trees and the power lines. The same happens with the garbage cans you might have outside to collect waste from your home, office, or any building.
There is no doubt that we always have a solution for a problem like this. Therefore, it is better to keep that garbage can locked in the place so that no wind, storm, or tornado might hit it anyway. 
So, the reason for locking a garbage can to stop it from blowing away is very clear for most people. But still, many of us don't know how to do that. Please keep reading as I am here to solve your particular problems. 
How To Secure Your Outdoor Garbage Can?
There are multiple things you can do to secure any outside-placed garbage can. But for that, everyone needs to do a little more struggle and should be capable of performing things according to the requirements. 
The best way to secure a garbage can that is available outside is the usage of D-rings. They are strong, heavy-duty, and work great at keeping that garbage can in its dedicated place. These D-rings can be attached to the side of your house or whatever place you would decide. Besides, you can also use some bungee cords to make things easy for you. 
However, there are more ways to secure the garbage can at its place when there is a trash day and when there is no trash day. 
Please keep reading as I am here to discuss solutions to secure an outdoor garbage can in both situations. 
Moreover, you can read all about recycling bins in the guide we already have compiled for you. Just hit the highlighted text and you will be directed towards it!
Securing The Outdoor Garbage Can When It Is Not A Trash Day:
No trash day means there could be a holiday from the trash pickers or the service providers, ensuring that no one will visit your home to pick up that trash. 
Therefore, you need to do a couple of things to keep the outdoor garbage can secured at its place if it is empty or even if it is full of trash. 
Because if there is heavy wind, it will not care whether the can is empty or full of trash; it is gonna do its job. 
So, below are a couple of ways that can guide you and teach you to secure the garbage can at its place, even if it is outdoor. 
Securing The Outdoor Garbage Can By Using D Rings:
As stated earlier, D-rings do just fine in securing that disturbed and teased garbage can at its place when the wind hits your area. 
These D-rings or some other Bungee Cords can easily be installed around your house in which you are living to secure such trash bins or recycling bins at their desired place.
Installing D-rings is not that difficult around the house when you know how exactly to do it. 
The necessary things required are some technical tools such as a hammer or a drill machine. Besides, you must select the exact location for installing such rings.
Once the D-rings get installed, the next thing would be using the Bungee Cords to secure that trash can filled with a lot of house waste.  
Securing The Outdoor Garbage Can By Building A Wooden Or Concrete Block:
Have you seen a yard where the goats are captured and secured in a specific perimeter? Yes, you likely do. 
Doing the same with your garbage cans will help you keep them secured and protected at their dedicated place. 
For this, the mission would be based on building a wooden or a concrete block enclosure. Please follow the necessary steps described below in order to build yours. 
Finding The Exact Place For Enclosure: 
The thing you have to do is to find the exact place around the house and build a super strong enclosure either from wood or concrete. 
See If You Have The Required Skills: 
This will require effort and time because doing something like this is not easy, and a man without skills finds it a complicated job. 
However, you can always hire someone who is professional in this kind of job and knows to perform things just the same way. 
Keeping The Garbage Cans Secured: 
Once that enclosure has been built up, take all your trash cans or garbage bins and place them inside that enclosure. 
Take iron chains or heavy-duty ropes and bind these trash cans with the enclosure boundaries. They do this with those goats in case they run away. 
A Part Of Home Organization: 
So, if you have an enclosure like this, it will be much more beneficial in blocking the wind and keeping the trash cans in their place. 
Moreover, always keep this thing clear that an outdoor enclosure should always be the plane of your home organization as to how to create and manage things at home. 
Investing In Some Shed Structures:
Multiple home repairing service centers, producers, or building store keepers might help you figure out this solution. 
They are famous for selling some highly demanded products that usually range from the most moveable carts to some very small shed structures. 
These shed structures are designed to keep all of your trash cans or garbage cans in their dedicated space. 
In these cases, investing in a shed structure will help you do the job because most homeowners like these shed structures very much. 
Because these come in a lot of styles, in different sizes, and with multiple features to provide you the assistance and security for the garbage cans you are looking for. 
Securing The Outdoor Garbage Cans By Having A 4×4 Post Into The Ground:
You can easily find these 4 by-4 wooden sticks or blocks at any famous store like amazon or home depot. 
The thing is, just like in the other applications around the house like stairs, sitting areas, and other stuff. 
Americans are very fond of building houses using wooden blocks of such sides. Therefore, you can use them to secure the garbage cans inside your home. 
Decide any specific space and take some 4 by 4 wooden blocks to install them into the ground. This will create a perimeter where you can put your trash bins and lock them up. 
For locking them, you can use a chain or any heavy-duty rope so that they won't just go away from one place to another when the wind starts coming. 
Securing Or Locking Up The Trash Cans Or Garbage Bins When It Is A Trash Day:
Suppose it is a trash day and you have a situation where a heavy wind storm hits your area. What will you do to keep all the trash in its place? 
A trash day is basically a day when the trash pickers arrive at your doorstep with those bulky vehicles and take the trash away to those recycling centers or nearby landfills. 
For this, you can do multiple things to keep the trash bins secured and organized at their place. Please have a look!
Securing The Outside Trash Can By Using Heavy Weight:
It doesn't matter how heavy a trash can is; it will still go away if it is hit by a wind that is coming at even more than 100kmph. 
But not a problem if the trash can have already been secured at its desired place. To do that, you can consider having a 10-pound hand weight attached to the trash bin. 
Such weight would always keep the bin in its place and never let it go away. 
Consider placing this weight on the outside of the trash can on the bottom side as it will impact more weight on that side, ensuring that it should stay secure. 
Therefore, doing something like this will never make you suffer with the problems you face when the storm has gone, and all the trash has been spread on the street. 
Securing The Trash Cans By Using A Magnetic Trash Can Anchor:
Another way of keeping the outdoor garbage can secured at their place is to invest in magnetic trash can anchor. 
You can find it at any nearby local store or online store. This work is great in keeping those trash cans secured at their place or to the grounds in case a heavy win hits your area. 
So, consider the Magnetic Trash Can Anchor option as it is best in these kinds of situations. 
Securing The Outside Garbage Can By Building A Little Fenced:
The last but still one of the highly recommended ways to secure a garbage can or a trash can at its place is by building a fence in any area. 
It is something you can do in the ground of your house and place the trash bins inside it. It will be done in a way that the trash can should be able to fit comfortably in that fence. 
Plus, the mechanical arm of that garbage can should be able to pick it up and put that back easily. It is like keeping the versatility and security both on the same page. 
Final Thoughts:
No doubt, any solution you would decide to fix these cans at their place will likely depend on your budget and the environment you live in. But just in case you have been trying to figure out all the things you can do regarding how to secure outdoor garbage can, I hope that this post will help provide you with the required solution. In addition to this, if you have queries to ask, please never feel hesitated or disturbed. Just ask straightforwardly.
Thanks for being here, listening, paying attention and figuring out what's important for today. With that, keep visiting for more information. Have a blessed day!

References:
Rajan, J., 2016. A LOOK INSIDE THE GARBAGE CAN: ASSESSING THE SUSTAINABILITY AND WASTE MANAGEMENT EFFORTS IN THE 2015 PRINCE GEORGE CANADA WINTER GAMES (Doctoral dissertation, UNIVERSITY OF NORTHERN BRITISH COLUMBIA).
Philippas, A., 1996. Looking for answers in the garbage can; using the garbage can model to analyze Hydro Quebec's decision to incorporate windpower in its generating mix (Doctoral dissertation, Carleton University).
Fioretti, G., 2021. The Strategic Garbage Can. Available at SSRN 3775642.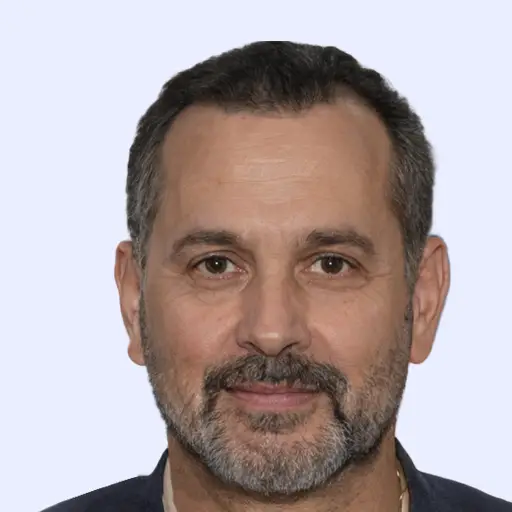 James is an organic fertilizer professional who owns a successful organic fertilizer company in new jersey. He is an expert in waste management in both houses and community cases. In his free time, he loves to write about his experiences in the field.