Garbage and garbage cans have a very important relationship in our daily lives and especially with the lives of households, waste management companies, or other officials like these. But it is also true that even the finest working garbage can become garbage itself after a significant usage period. In that case, how to dispose of old plastic garbage cans if you have some old, broken, damaged, or polluted ones is a concern. 
So, if that concern has brought you here, you are in the right place. Please take a seat, and let's figure out what you can do with your old plastic garbage can. Let's get started!
When A Garbage Can Becomes Garbage Itself And Near To Disposal?
Before throwing away any metal or plastic garbage can, you have to make sure it has lost its value for being used again or not. 
This can be confirmed by looking at the structure and time period since that garbage can have been around in or outside your home. 
In all situations, a garbage can becomes garbage itself when;
It has a lot of faults, damages, weather effects and leakages. 
It is stinky, polluted, and cannot be cleaned even after trying harder. 
When its color has worn out. 
It has been outside your home for almost 10 to 15 years. 
It is not meeting the vast needs of keeping more recycling or garbage waste. 
Or when you have brought a new one for your home or to put it in the street. 
You'd likely want any garbage can meeting any above-described situation to throw away or simply disposed of. 
Because after this, you may not like to keep that old garbage can sticking around your door corner or in the street. 
So, How Actually Do You Dispose Of Those Old Plastic Garbage Cans?
When you finally observe that your old plastic garbage can is no longer used, you must find a way to dispose of it. 
There are plenty of things you can do with that old garbage can. But the most appropriate thing is to send it to the recycling. 
Place your empty plastic garbage cans that have gone old and cannot be reused beside the curb. Call your local recyclable collectors and let them know that you have some plastic cans for recycling. They will visit your town, pick up these cans, and dispatch them to a nearby recycling center. 
That's the best way you can find to dispose of the old plastic garbage cans. 
But remember that recycling these old garbage cans is not always the only option you are allowed to. 
There are some other ways to dispose of these old plastic or garbage cans. I will also share some of the most common ones later in this section. So, don't skip reading till the end. 
Why Should Plastic Garbage Cans Not End Up In Landfills?
We all know plastic has 7 types, all of which are recyclable. Though at number 6, plastic recycling is easier, at number 7, it isn't very easy and becomes less efficient. 
Your plastic garbage cans are usually made from PET plastic. This rigid or heavy-duty plastic can easily be recycled. 
Therefore, recycling this plastic is always better than sending it to landfills. 
Because this plastic goes into the landfills, there might be following problems your environment, and you have to face. 
According to Bio-Logical Diversity Organization, it takes almost 1000 years for plastic garbage cans or bags to decompose in a landfill fully. This is not what you would really want. 
Such plastic does not really decompose but starts polluting the environment by absorbing toxins and releasing toxic gases. It converts itself into microplastics which are lethal to the environment. 
Plastic is also a non-renewable resource that cannot be produced if you stop discovering it or mining it. Therefore, recycling it and reusing it is always a better option. 
How Do You Dispose Of A Plastic Garbage Can For Recycling?
Suppose you have considered sending your old garbage cans of plastics to a recycling facility. In that case, you have to follow a full procedure. 
This is done to ensure the recyclable collectors that you are really up to something. 
For this, you can do the following things to make them understand that you have garbage cans collected for recycling. 
Ensure To Have An Empty Garbage Plastic Can:
The first thing you must clarify if you send your plastic garbage can to a recycling facility is that it must be empty. 
It shall not have any trash inside. 
Because it can be confusing for the waste management company as they might just the trash only and leave the garbage can behind. 
Such a thing happens on a usual basis. 
Place Your Plastic Garbage Can Upside Down:
To indicate and tell the recyclable collectors from your doorstep, you need to place those plastic garbage cans on the curb in an upside-down position. 
You can do this by putting the trash can lid on the inverted side of that plastic garbage can. 
Or you can leave that lid open as well as against the curb. But make sure that can is not placed in the way of usual street traffic and driveways. 
Help In Indication By Leaving A Sign With The Garbage Can:
The last thing you can do to tell those local waste collectors or agents from that recycling company that you have some old plastic garbage cans is to leave a sign of indication. 
However, there might be a need for having this sign sometimes and sometimes really not. 
But in most situations, it is highly recommended that you must leave a trash sign indicating that the trash can is empty and ready to dispose of. 
Leave letters like "Discard" or "For Disposal" with these empty plastic garbage cans. Once you have done your job, leave the rest to those regular trash disposal crew.
In addition, your local recyclable collectors may charge some cash if you have some large items to dispose of at those recycling centers or units. 
How To Dispose Of Old Garbage Bins In More Appropriate Way?
In any case, you face the situations like, 
If no local recyclable collector is accepting those old plastic garbage cans. 
If they are up to on a scheduled pick up.
Charging any amount of fee for the disposal of larger items, 
you don't need to be worried about anything.
Because even after facing these situations, you will still be able to dump that garbage can for recycling. Do the following things to dispose of the old garbage cans more appropriately. 
Wear gloves and necessary goggles on your hands and eyes, and consider looking for a blade, a large knife, or Scissors. A saw is also useable.
Now, consider your plastic garbage can and cut it into small pieces. Be very careful at cutting this as your safety is most important. 
Cut that trash can into small pieces and put them in a trash bag after cutting. 
That trash bag will likely go with the rest of your garbage in your garbage bin. 
From there, the garbage collectors will remove this plastic with other waste, and you will get rid of your old plastic garbage can. 
How To Get A New Garbage Can From Waste Management?
In order to get a new garbage can, either metal or plastic, inside or outside your home, you have to contact the Waste Management Service Providers In The USA. 
Go to their official website and find a block that will ask for an address from you. 
Place your address and let them know whether you need to get that old garbage can repaired. Or you need a new one. 
They will respond to you in the fastest time possible. 
Recycling, Trash, Or Reusing Your Garbage Can, Which Is Better?
Yes, these are all we can do with those old cans. But if you know the landfill waste and recycling part, let's tell you how many ways an old garbage container can be reused. 
You can reuse that old, rusty, or even broken garbage can, either of plastic or metal, for the following purposes. 
Use your garbage can to keep sports equipment inside.
Have it to keep Pet Supplies and their food. 
An old one can also be used to save or collect water during the rain. 
It can be used for making a composite bin that helps you grow some plants. 
You can donate it to any nearby charity center or any non for profit organization. Consider giving those old plastic garbage cans that you have in a little good condition to the poor who cannot buy themselves. 
However, to read about every single reusing method of garbage plastic cans in detail, refer to our recycle old recycling bins guide and get the necessary information there. 
Final Thoughts:
Recycling those old garbage cans, either plastic or metal, is always the best option in case you don't really know how to dispose of old plastic garbage cans. And I hope after reading this article, your doubts have been cleared. But if you have any other queries to ask, you are most welcome to find a finite solution to your problem. 
In the end, thanks for being here today, spending quality time, and giving your attention. It all matters. See you at the next one and have a pleasant day!
References:
Trash Cans Unlimited. 2022. How To Dispose Of Old Garbage Cans. [online] Available at: <https://trashcansunlimited.com/blog/how-to-dispose-of-old-garbage-cans/> [Accessed 9 August 2022].
Trash That. 2022. Materials Used To Make Trash Cans. [online] Available at: <http://www.trashthat.net/materials/#:~:text=Indoor%20Trash%20Cans&text=Popular%20types%20of%20plastic%20used,all%20kinds%20of%20indoor%20uses.> [Accessed 9 August 2022].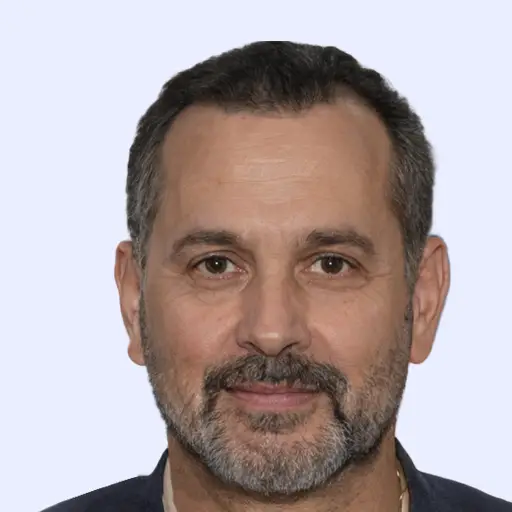 James is an organic fertilizer professional who owns a successful organic fertilizer company in new jersey. He is an expert in waste management in both houses and community cases. In his free time, he loves to write about his experiences in the field.