Is it safe to put your Hydro Flask in the dishwasher?
Many Hydro Flask owners wonder whether they can conveniently clean their beloved water bottles and tumblers in the dishwasher without damaging them.
The answer is yes and no. While some Hydro Flasks are dishwasher safe, some are not. However, there are essential considerations to ensure optimal performance and longevity. But it is recommended not to put Hydro Flask in the dishwasher.
Dive into our article to discover the dos and don'ts of dishwasher usage with your Hydro Flask.
What is a Hydro flask?
Hydro Flask is an innovative insulated water bottle brand that keeps beverages hot or cold for hours. These bottles have become a household name in insulated water bottles, known for their durability, design, and ability to keep beverages hot or cold for extended periods.
But what makes Hydro Flask unique? Hydro Flasks are made from stainless steel and have double-wall vacuum insulation technology called TempShield, which can keep your bottle's contents at the perfect temperature for hours.
Plus, the bottles come in various sizes, colors, and styles to suit your needs. Hydro Flask has something for everyone, From classic wide-mouth bottles to sleek insulated coffee mugs.
With an innovative design and superior insulation, Hydro Flask is the perfect choice for anyone looking to keep their beverage hot or cold for hours.
Sizes of Hydro Flasks?
Hydro Flasks come in various sizes, so there's sure to be one to fit your needs! From the 12-ounce 'slim' design to the 64-ounce 'growler,' Hydro Flask has a size for every occasion.
Whether you're looking for a small bottle for your morning commute, a medium-sized one for a day at the park, or a large one for a weekend camping trip, Hydro Flask has got you covered.
For instance, you may want to use a small bottle for hot beverages, while a larger one is better suited for cold drinks. Alternatively, you can use a larger size to store food items, while a smaller one is perfect for taking snacks on the go.
Additionally, they offer a range of lids in both insulated and non-insulated versions.
With these different sizes and lid options, Hydro Flask makes it easy to customize your bottle to fit your needs.
Why is Hydro Flask So Expensive?
One of the first things people notice about Hydro Flasks is their relatively higher price than other water bottles on the market. With its superior insulation and quality materials, Hydro Flask is a premium product that commands a higher price.
However, this price is justified by the exceptional quality and performance that Hydro Flask offers. The double-wall insulation in the Hydro Flask helps keep hot drinks hot for up to twelve hours and cold drinks cold for up to twenty-four hours. This makes it the perfect companion for any outdoor activity, from a day at the beach to a camping trip or even a day-long hike.
The bottles are also made from hard plastic that is BPA-free and safe for both adults and children to use. The price of a Hydro Flask is also affected by its manufacturing process. All Hydro Flask bottles are produced in a highly automated, temperature-controlled facility. This ensures the highest quality product possible and adds to the overall cost.
Additionally, the company employs a rigorous quality control process that inspects every bottle before leaving the factory. This process ensures that each bottle is in perfect condition and ready for lifetime use.
Why is Hydro Flask So Popular?
Hydro Flask's quality construction, insulation, and sleek design have made it a popular choice for outdoor enthusiasts and everyday users. Its sleek, modern design is attractive and eye-catching, making it a desirable accessory to take on the go.
Its robust, double-walled construction and vacuum insulation keep liquids cold or hot for hours, making it an excellent choice for adventure seekers and outdoors people.
Hydro Flask also offers various sizes and colors, making it easy to customize a flask to suit any style or need. Additionally, its durable material provides a rugged and reliable product, ensuring it lasts for years.
Finally, Hydro Flask's sustainability initiatives, such as using BPA-free materials, also add to its appeal as an eco-friendly choice. With its unique combination of features and benefits, it's no wonder why Hydro Flask has become so popular.
Additionally, the brand's active presence on social media platforms and collaborations with influencers have helped create a strong community.
Can Hydro Flask Go in the Dishwasher?
The burning question for many Hydro Flask owners is whether they can safely clean their bottles in the dishwasher. The official stance of Hydro Flask is that they are not dishwasher safe. Only the powder-coated bottles are dishwasher-safe.
Despite its sturdy design, you shouldn't put your Hydro Flask in the dishwasher as it can harm the insulation and cause damage. Placing your Hydro Flask in the dishwasher can cause irreversible dents, discoloration of insulation, loss of vacuum seal, and breakdown of the bottle's protective coating.
Therefore, avoiding the dishwasher and handwashing your Hydro Flask with warm, soapy water is best. This will ensure that your Hydro Flask stays pristine and that you can enjoy it for years.
How Do I Know If My Hydro Flask Is Dishwasher Safe?
When it comes to knowing whether your Hydro Flask is dishwasher safe, there are a few things to consider.
Hydro Flasks labeled dishwasher safe is designed to withstand high temperatures and strong detergents, so feel free to launder them in a dishwasher confidently!
As mentioned above, not all Hydro Flasks are dishwasher safe, so if you don't see that label, it's best to handwash your bottle with warm water and soap.
Hydro Flasks that Are Dishwasher Safe
You can easily keep your dishwasher-safe Hydro Flask sparkling clean by popping it in the dishwasher. Many Hydro Flask products are designed to withstand a dishwasher's high-heat, high-pressure cleaning cycle. Let's see what dishwasher-safe hydro flasks are.
All sizes of water bottles
All types of Cups and Tumblers
Coffee Bottles

12 oz Coffee bottles with Flex Sip Lid
16 oz Coffee bottles with Flex Sip Lid

Food Jar

8 oz Insulated Food Jars
12 oz Insulated Food Jars
20 oz Insulated Food Jars
28 oz Insulated Food Jars
12 oz Kids Insulated Food Jar

Accessories

Standard Mouth Flex Straw Cap
Wide Mouth Flex Cap
Wide Mouth Straw Lid
Wide Mouth Flex Straw Lid
Small Closeable Press-In Lid
Medium Closeable Press-In Lid
Small Press-In Straw Lid
Hydro Flasks that Aren't Dishwasher Safe
Unfortunately, not all Hydro Flask products are designed to withstand the heat and pressure of a dishwasher, so it's important to check the product specifications to ensure your Hydro Flask can't be damaged.
Generally, Hydro Flask products with a narrow mouth and a rubber boot on the bottom should never be put in the dishwasher. This is because the heat and pressure of the dishwasher can damage the narrow mouth and rubber boot.
Additionally, any Hydro Flask product with a painted exterior or printed logo should never be put in the dishwasher, as the heat and pressure can cause the paint or logo to fade or come off.
Following Hydro flask products are not dishwasher-safe.
Trail Series water bottles
6 oz, 12 oz Coffee Mug
| | |
| --- | --- |
| Hydro Flask | Dishwasher Safe? |
| Narrow Mouth | No |
| Rubber Boot | No |
| Painted Exterior | No |
| Printed Logo | No |
| Insulated | No |
| Cracking | No |
Parts of Hydro Flask
It's important to know all the parts of your flask and if they are safe to put in the dishwasher. Let's explore the different parts and see if they are dishwasher safe, so you can properly care for your flask.
Are Hydro Flask Lids Dishwasher Safe?
The lids on your Hydro Flask are totally dishwasher safe, so there's no need to worry about cleaning them the old-fashioned way!
Furthermore, the lids are designed to be leak-proof, making them an excellent choice for storing or transporting liquids. The lid also has a silicone gasket to remain airtight and liquid-tight, keeping beverages hot or cold for hours.
However, the lids of Hydro Flasks are made from materials like plastic or silicone, to ensure the longevity of your lid's performance, it is recommended to handwash them.
Is Hydro Flask Straw Dishwasher Safe?
You'll be happy to know that your Hydro Flask straw is dishwasher-proof, so there's no need to worry about scrubbing it the old-fashioned way! But how can you be sure that the heat and detergents of a dishwasher won't damage your straw?
The answer lies in the materials that make up the straw. The majority of Hydro Flask straws are made from BPA-free polypropylene plastic and are designed to be dishwasher safe.
In addition to being dishwasher-proof, you can ensure that your straw will stay clean and safe from bacteria and other germs. The materials used to make the straws are FDA approved for food-safe use, and the straws are designed with a sanitary seal that prevents contamination.
Is Hydro Flask Tempshield Dishwasher Safe?
Forget worrying about cleaning your Hydro Flask Tempshield – it's dishwasher-proof! It's designed to be used in extreme temperatures, keep your liquid cold or hot for hours, and be easy to clean. Double-wall vacuum insulation and stainless steel design make it the perfect choice for a durable, long-lasting drink container.
Here are five reasons why Hydro Flask Tempshield is dishwasher-safe:
Its stainless steel build is tough enough to withstand a dishwasher's high temperatures and pressure.
Its double-walled vacuum insulation prevents the outside of the bottle from getting too hot in the dishwasher.
Its powder-coated finish resists corrosion and scratches.
Its BPA-free plastic parts are heat-resistant.
Its airtight seal prevents the dishwasher's water from leaking and damaging the flask's contents.
Alternative Ways to Wash Hydro Flask
Rather than using a dishwasher, you can easily clean the Hydra flask with a bottle brush and warm, soapy water for a sparkling clean finish.
Consider several alternative methods if you are looking for an easy and safe way to clean your hydro flask.
| | | |
| --- | --- | --- |
| Method | Description | Pros |
| Soaking | Soak the flask in hot, soapy water for 10-15 minutes | Quick & easy |
| Handwashing | Use a bottle brush and soapy water to scrub the flask | Gentle & thorough |
| Vinegar & Baking Soda | Mix a half cup of vinegar, baking soda, and 2 cups of hot water | Get rid of tough stains |
No matter which method you choose, make sure to rinse the hydro flask thoroughly after cleaning. This will help to keep the flask clean and bacteria-free.
Are Hydra Peaks Dishwasher Safe?
If you are looking for dishwasher-safe alternatives to Hydro Flask, Hydra Peaks is a brand worth considering. Hydra Peaks offers a range of insulated water bottles explicitly designed to be dishwasher-safe.
You may be wondering if Hydra Peaks are dishwasher safe. The answer is both yes and no.
However, the Classic and Wide Mouth bottles should not be in the dishwasher. This is because the high temperatures of the dishwasher can damage the plastic, causing it to become brittle and crack. Therefore, checking the bottle's label before putting it in the dishwasher is important.
In general, it's better to hand wash your Hydra Peaks with warm, soapy water. This will ensure that your bottle stays in good condition for many years.
Conclusion
You've learned much about Hydro Flask and whether or not it's dishwasher safe. Hydro Flask is an expensive product popular for its insulation and durability.
While some parts of a Hydro Flask can go in the dishwasher, it's important to know which parts are safe and which are not. If you're unsure if a part of your Hydro Flask is dishwasher safe, it's better to be safe than sorry and opt for an alternative cleaning method.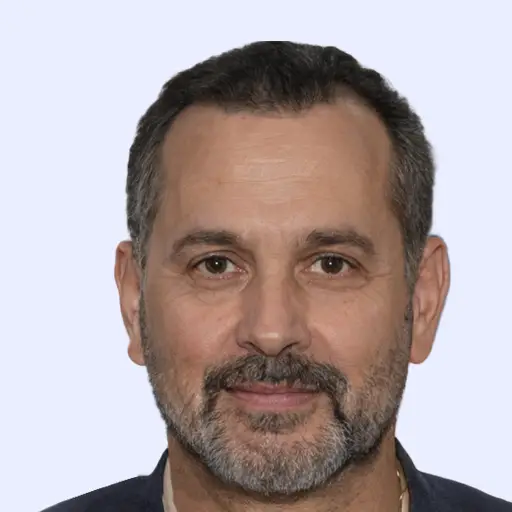 James is an organic fertilizer professional who owns a successful organic fertilizer company in new jersey. He is an expert in waste management in both houses and community cases. In his free time, he loves to write about his experiences in the field.